Vista Marina
"We opened our doors in December 2016 and was chosen by Sybil to host one of her Come Wine With Us dinner events. The build up and event itself created enormous amount of social media around our brand, It definitely gave us additional exposure to the foodies in Cape Town as well as getting people who love wine and good food into pour doors. A great vibe on both evenings, lovely exposure for Vista Marina and meeting interesting and friendly people. Wish we could host more than one a year!"
Lize Payton
BRAND & MARKETING MANAGER

KWV
"Come Wine with Us is a great platform for any wine brand to connect with their target consumer in a more intimate environment. Sybil managed the entire process from beginning to end flawlessly. I had absolute confidence and peace of mind that every detail was attended to and that she always put the brand first. This is definitely a platform I'd encourage any wine brand to explore."
Charlene Engels
KWV PORTFOLIO WINES GLOBAL BRAND MANAGER
Restaurant La Vie & Rose
"Come Wine With Us was wonderfully attended, well organized and Sybil is an amazing energy with lots of wine knowledge."
Yanky and Rony
OWNERS

Nederburg wines
"Nederburg has been collaborating with "Come wine with us" since 2013. Since 2015 Sybil has also been working with us to conceptualise and execute Private Dinners for the brand. These events have worked so well to drive interest amongst wine lovers and is a platform that I would highly recommend for brands in the food and drinks industry."
Melissa Diedericks
NEDERBURG MARKETING MANAGER SA

Miele
"Miele is proud to be associated with Come Wine With Us on various projects and collaborations. There where great brand synergy with fresh innovative ideas which created great brand awareness. Our Miele experience centers have also had an influx of new potential Miele clients with CWWU events hosted at ur centers."
Gerhard Koekemoer
MIELE EVENTS AND MARKETING CO-ORDINATOR JHB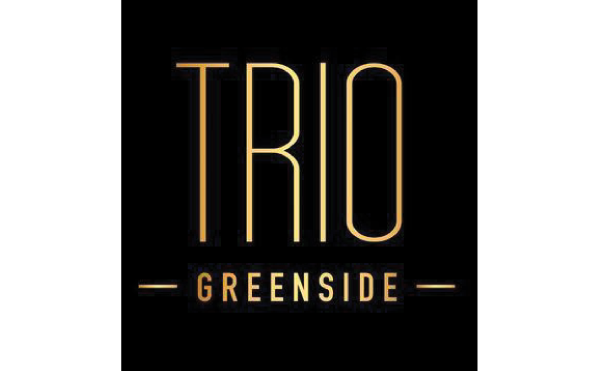 Trio Café
"Trio Cafe did a Boland Kelder event with CWWU last year and what an amazing experience. Sybil and her team were wonderful to work with. Everything was organized to the tee and the event was a huge success. The idea of combining restaurants and wine farms in a way that they play of each others strengths is what makes it such a great concept. The chefs get the chance to work with the winemakers from the farms and together they come up with a menu to suit the evening. We look forward to working with them again soon"
Amori Burger
OWNER OF TRIO RESTAURANT AND CELEBRITY CHEF ON OPI SPYSKAART VIA CHANNEL

Durbanville Hills
"We have been involved with CWWU during the last 3 years and I have never been disappointed by the amount or quality of the patrons at these popular events.
The events are meticulously well organised, whilst the social media coverage and the event photo's is a huge bonus. I am proud to introduce our wines to the vibrant CWWU followers."
Martin Moore
CELLAR MASTER


Stir Food
"Stir food a division of The Aleit Group has been making use of Sophisticated Chefs' team of staff members for a number of years and have never been disappointed. They are always professional and eager to get involved with all preparation in the kitchen.
We find them to be reliable and punctual which is always a challenge with freelance staff. Along with being willing to go the extra mile, they work with eagerness until the job is done.
I would highly recommend their services to any hospitality coming need staff"
Gustaaf Boshoff
EXECUTIVE CHEF
STIR FOOD PART OF THE ALEIT GROUP

Private Chef
"As a freelance chef it is always a pleasure to work with Sybil as she is always professional and the evening is organized to perfection. Sybil creates a creative space for freelance chefs like me to excel in what we are good at as well as for other creative people in the industry"
Frikkie Jansen van Rensburg
CHEF, CEO & FOUNDER
The Jazz Foundation
"In my position as Chief Executive Officer of the Jazz Foundation of SA, I have had several occasions to work with Ms Sybil Doms. She launched the Nederburg Heritage Heroes Range of wines during my birthday and to other clients in 2015 and 2016. 
I think her consummate attention and detail in creating everlasting memories for exquisite events makes her an expert and a committed professional in the delivery of top class wine promotions. Her level of expertise and continuous diligence is demonstrated by the delivery of above expectation service. I am confident that she will deliver quality service at all times when required to do so."
Oupa Salemane
CHIEF EXECUTIVE OFFICER
Conversation Capital PR
"As a client of Sophisticated Chef for 4 years running, we have built a strong, long-standing relationship with Sybil Doms. The exceptional service, professionalism and dedication of Sophisticated Chef, their suppliers, and team are of a suburb standard are well above par . Guests at our events are which include a number of our blue chip clients like Trenery, Country Road, MIMCO and Witchery always compliment the premium service and exceptional food which Sophisticated Chef delivers with consistency"
Danelle Le Roux
PR ACCOUNT DIRECTOR, WOOLWORTHS, COUNTRY ROAD GROUP

Got Game Africa
"I would like to extend my sincere gratitude to yourself and your team for the recent event held at my home.
I have never in my life experienced such a smooth running, well planned event. It was evident throughout the evening that precision planning is the core standard of your organization and its staff and stakeholders. The evening was nothing less than exquisite with the décor and presentation carefully thought about in line with the theme of the evening. The highlight was the scrumptious 5 course meal that was prepared by world class chefs as well as exclusive wines to pair with. This was an absolute taste sensation and fondly spoken of by all who attended.
Thanks again to yourself and your incredible team. My guests and I are surely flying your flag high and have sent through your details to our networks to make sure they use your excellent services. Please be assured of our sincere loyalty to your brand and business.
I wish you and your business only the best for the future. I know that you will be a great success."
Martine Solomon
DIRECTOR - GOT GAME AFRICA